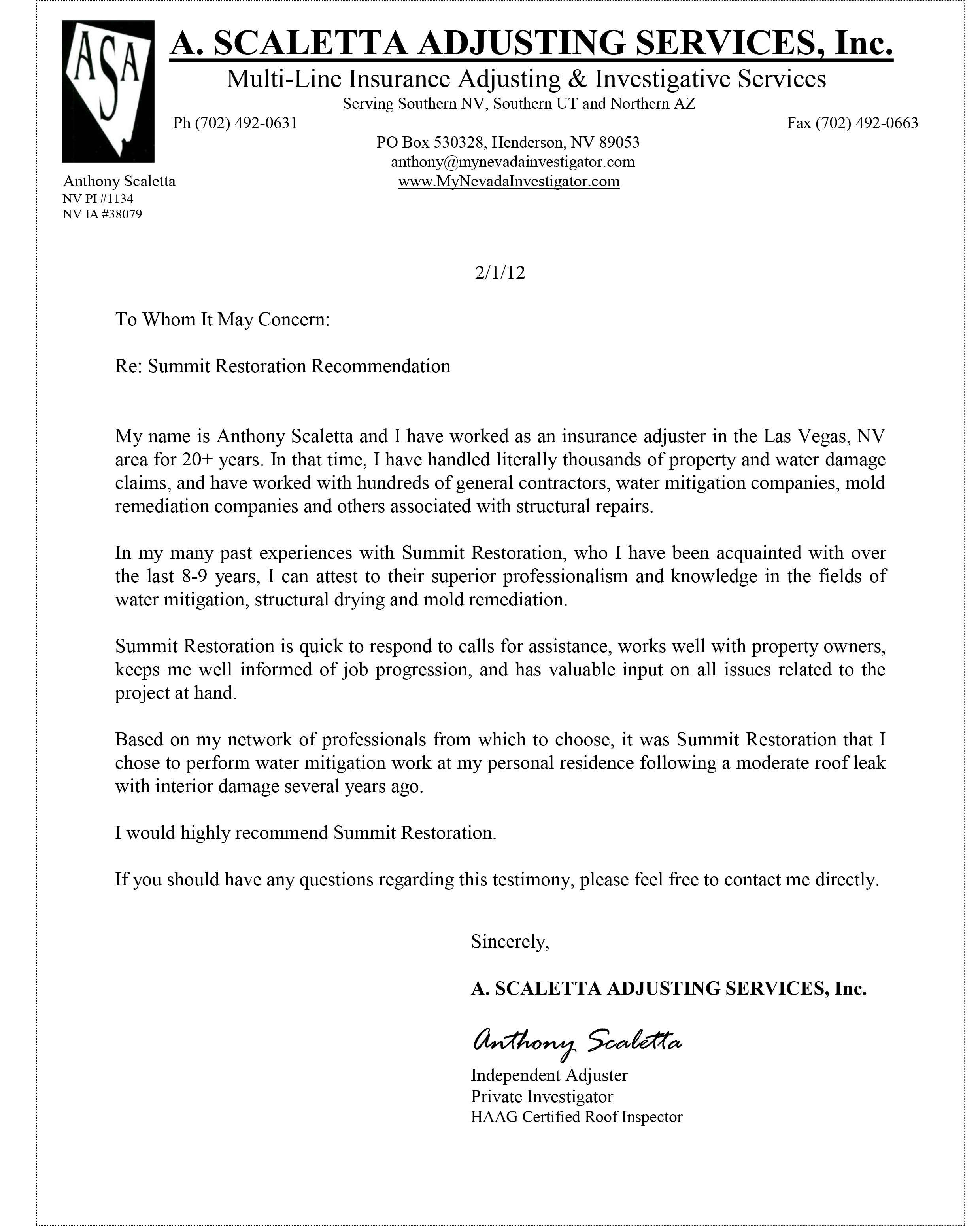 Show Text
To Whom It May Concern:
Re: Summit Restoration Recommendation
My name is Anthony Scaletta and I have worked as an insurance adjuster in the Las Vegas, NV area for 20+ years. In that time, I have handled literally thousands of property and water damage claims, and have worked with hundreds of general contractors, water mitigation companies, mold remediation companies and others associated with structural repairs.
In my many past experiences with Summit Restoration, who I have been acquainted with over the last 8-9 years, I can attest to their superior professionalism and knowledge in the fields of water mitigation, structural drying and mold remediation.
Summit Restoration is quick to respond to calls for assistance, works well with property owners, keeps me well informed of job progression, and has valuable input on all issues related to the project at hand.
Based on my network of professionals from which to choose, it was Summit Restoration that I chose to perform water mitigation work at my personal residence following a moderate roof leak with interior damage several years ago.
I would highly recommend Summit Restoration.
If you should have any questions regarding this testimony, please feel free to contact me directly.
Sincerely,
A. SCALETTA ADJUSTING SERVICES, Inc.
Independent Adjuster
Private Investigator
HAAG Certified Roof Inspector