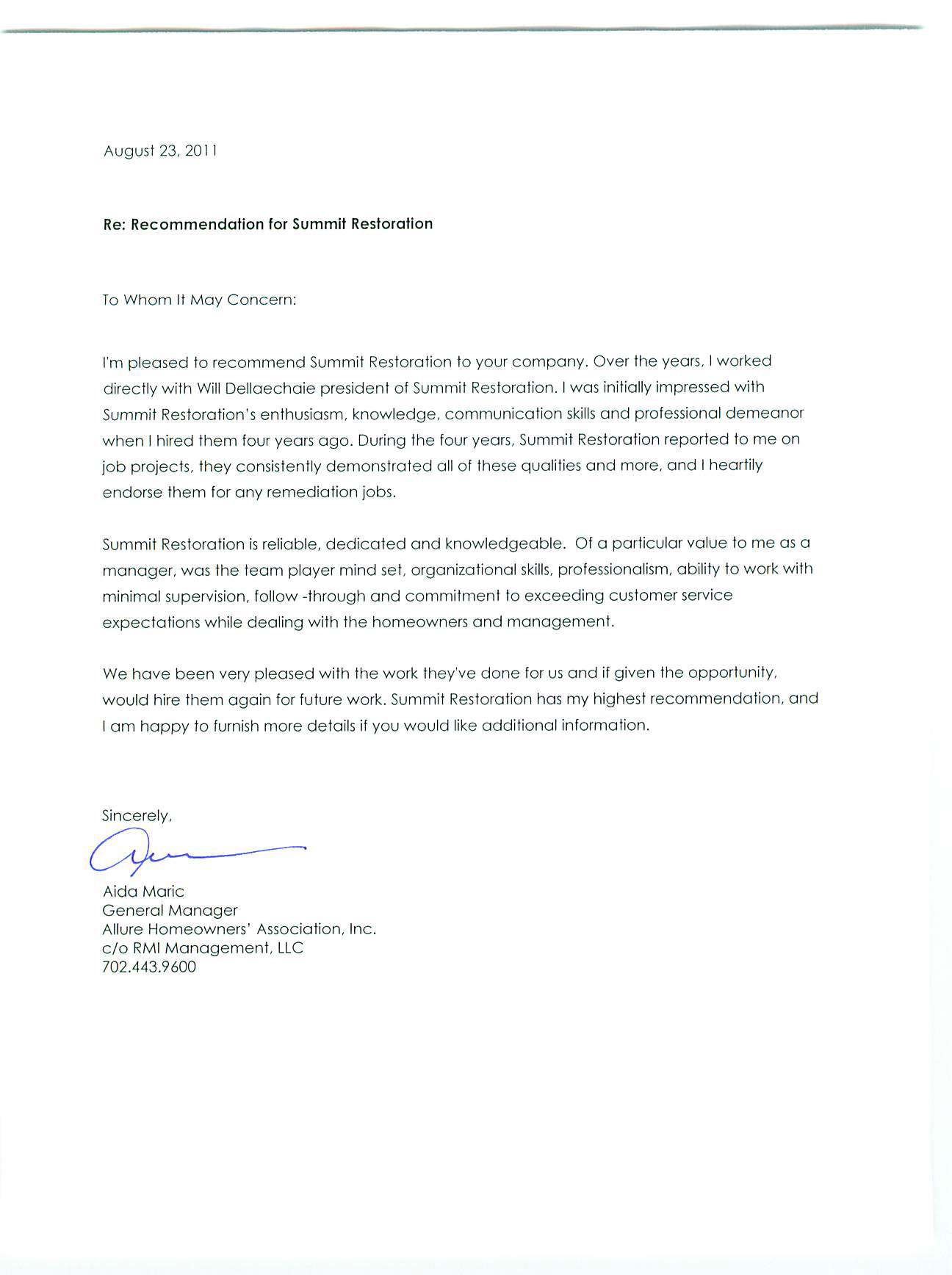 Show Text
August 23, 20H
Re: Recommendation for Summit Restoration
To Whom it May Concern:
I'm pleased to recommend Summit Restoration to your company. Over the years, I worked directly with Will Dellaechaie president of Summit Restoration. I was initially impressed with Summit Restoration's enthusiasm, knowledge, communication skills and professional demeanor when I hired them four years ago. During the four years, Summit Restoration reported to me on job projects, they consistently demonstrated all of these qualities and more, and I heartily endorse them for any remediation jobs.
Summit Restoration is reliable, dedicated and knowledgeable. Of a particular value to me as a manager, was the team player mind set, organizational skills, professionalism, ability to work with minimal supervision, follow-through and commitment to exceeding customer service expectations while dealing with the homeowners and management.
We have been very pleased with the work they've done for us and if given the opportunity, would hire them again for future work. Summit Restoration has my highest recommendation, and I am happy to furnish more details if you would like additional information.
Sincerely,
Aida Maric
General Manager
Allure Homeowners' Association, Inc.
c/o RMI Management, LLC
702.443.9600