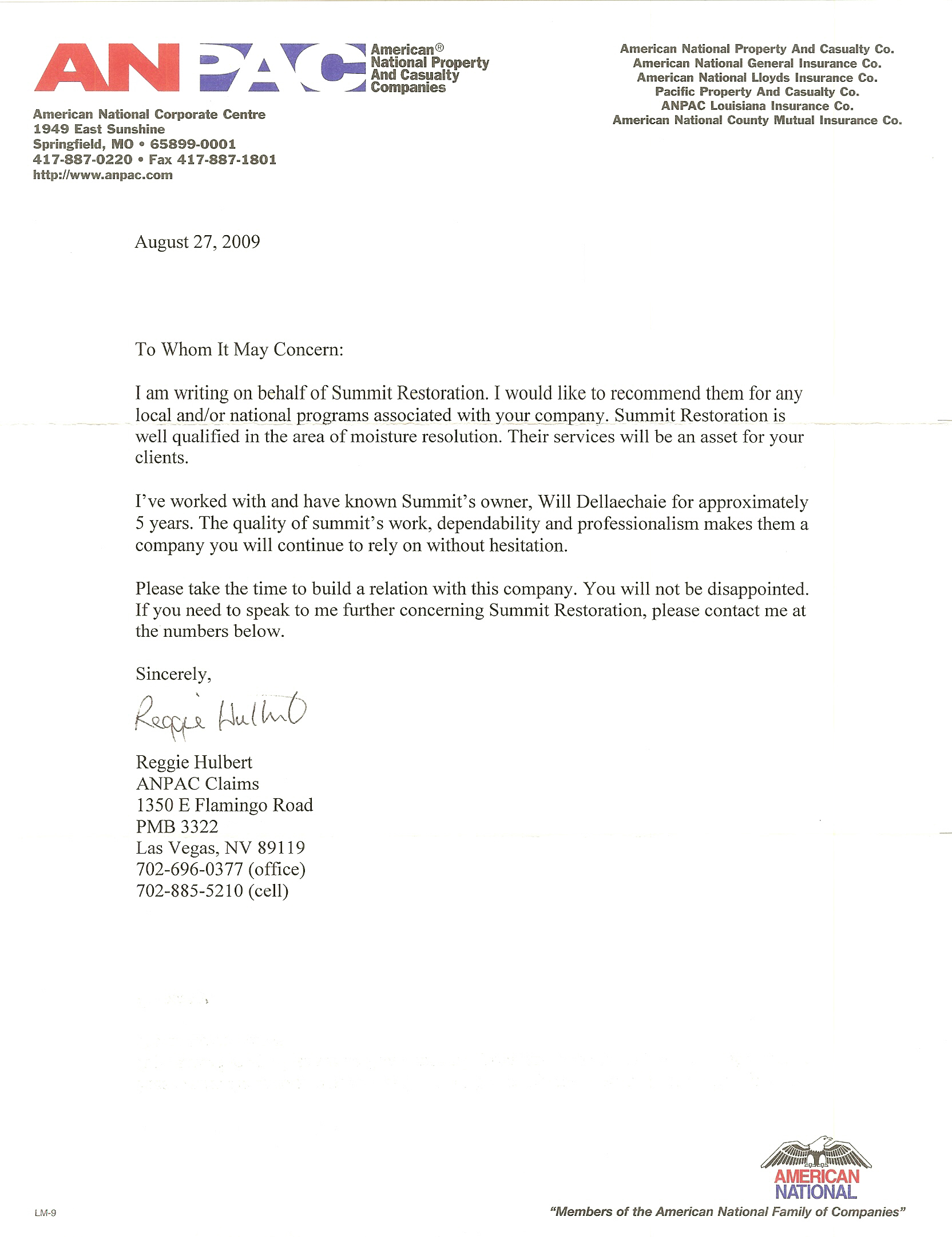 Show Text
American National Corporate Centre
1949 East Sunshine
Springfield, MO – 65899-0001
417-887-0220 – Fax 417-887-1801
http://www.anpac.com
August 27, 2009
To Whom It May Concern:
I am writing on behalf of Summit Restoration. I would like to recommend them for any local and/or national programs associated with your company. Summit Restoration is well qualified in the area of moisture resolution. Their services will be an asset for your clients.
I've worked with and have known Summit's owner, Will Dellaechaie for approximately 5 years. The quality of Summit's work, dependability and professionalism makes them a company you will continue to rely on without hesitation.
Please take the time to build a relation with this company. You will not be disappointed.
If you need to speak to me further concerning Summit Restoration, please contact me at the numbers below.
Sincerely,
Reggie Hulbert
ANPAC Claims
1350 E Flamingo Road
PMB 3322
Las Vegas, NV 89119
702-696-0377 (office)
702-885-5210 (cell)