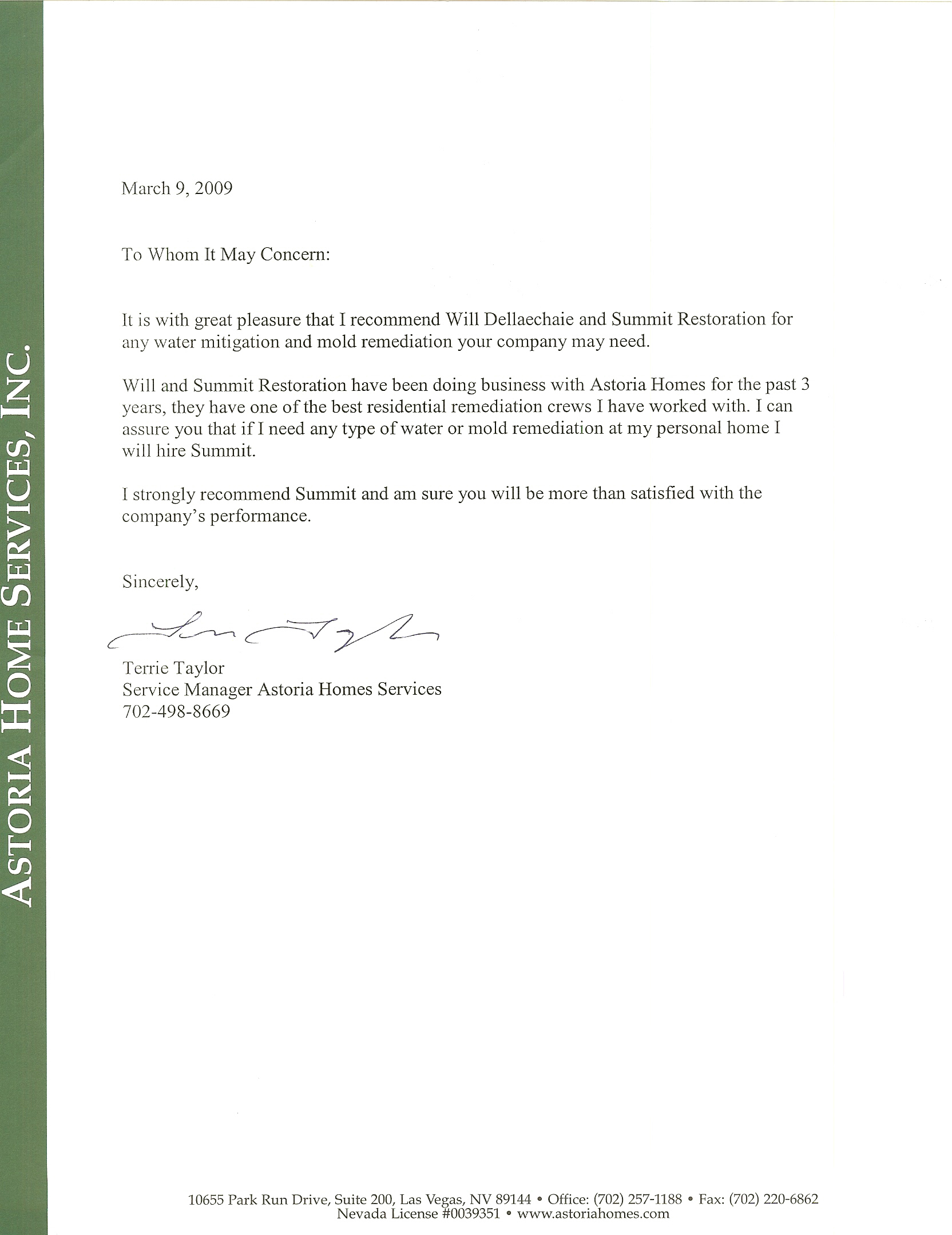 Show Text
March 9, 2009
To Whom It May Concern:
It is with great pleasure that I recommend Will Dellaechaie and Summit Restoration for any water mitigation and mold remediation your company may need.
Will and Summit Restoration have been doing business with Astoria Homes for the past 3 years, they have one of the best residential remediation crews I have worked with. I can assure you that if I need any type of water or mold remediation at my personal home I will hire Summit.
I strongly recommend Summit and am sure you will be more than satisfied with the company's performance.
Sincerely,
Terrie Taylor
Service Manager Astoria Homes Services
702-498-8669
10655 Park Run Drive, Suite 200, Las Vegas, NV 89144
Office: (702) 257-1188 – Fax: (702) 220-6862
Nevada License 0039351
www.astoriahomes.com