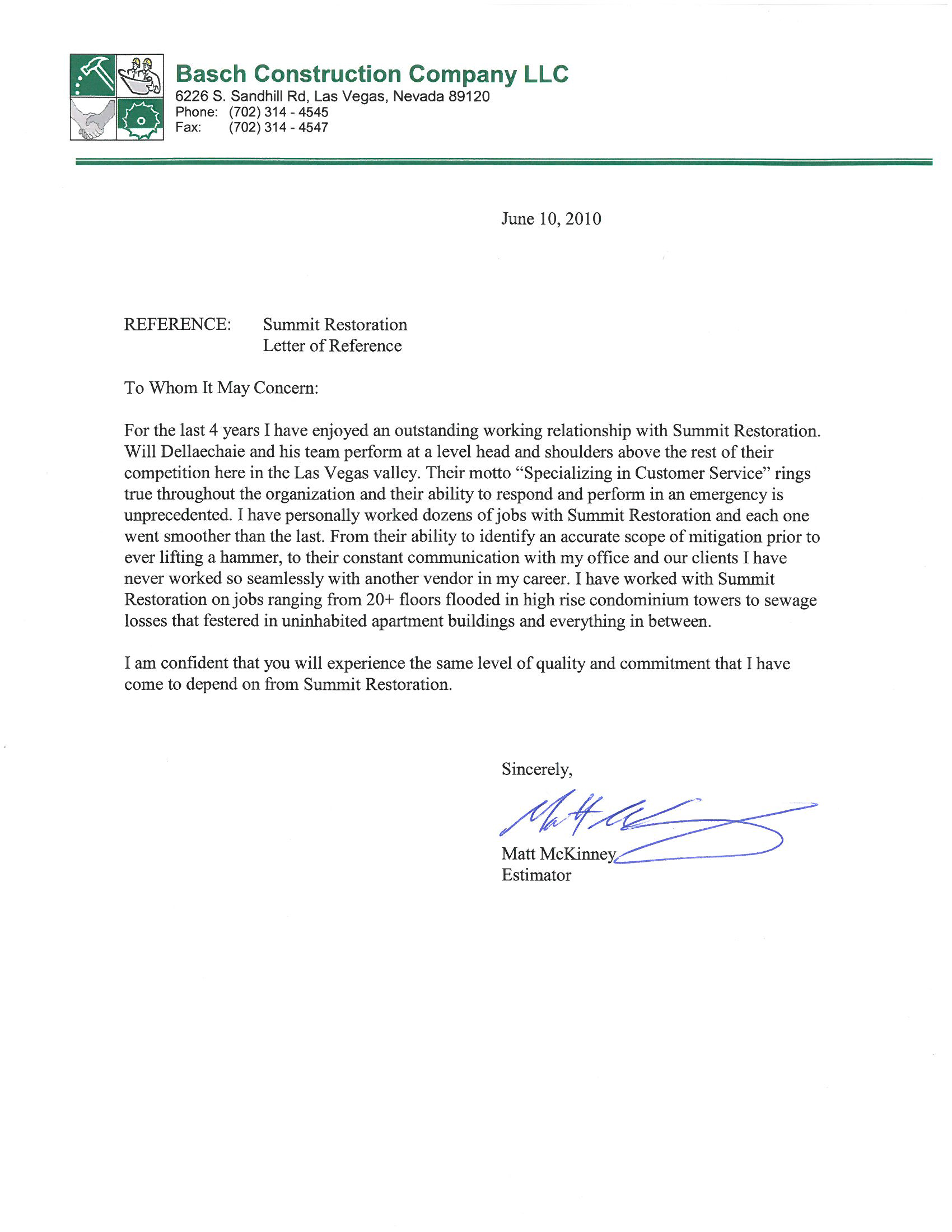 Show Text
REFERENCE: Summit Restoration
Letter of Reference
To Whom It May Concern:
For the last 4 years I have enjoyed an outstanding working relationship with Summit Restoration. Will Dellaechaie and his team perform at a level head and shoulders above the rest of their competition here in the Las Vegas valley. Their motto "Specializing in Customer Service" rings true throughout the organization and their ability to respond and perform in an emergency is unprecedented. I have personally worked dozens of jobs with Summit Restoration and each one went smoother than the last. From their ability to identify an accurate scope of mitigation prior to ever lifting a hammer, to their constant communication with my office and our clients I have never worked so seamlessly with another vendor in my career. I have worked with Summit Restoration on jobs ranging from 20+ floors flooded in high rise condominium towers to sewage losses that festered in uninhabited apartment buildings and everything in between.
I am confident that you will experience the same level of quality and commitment that I have come to depend on from Summit Restoration.