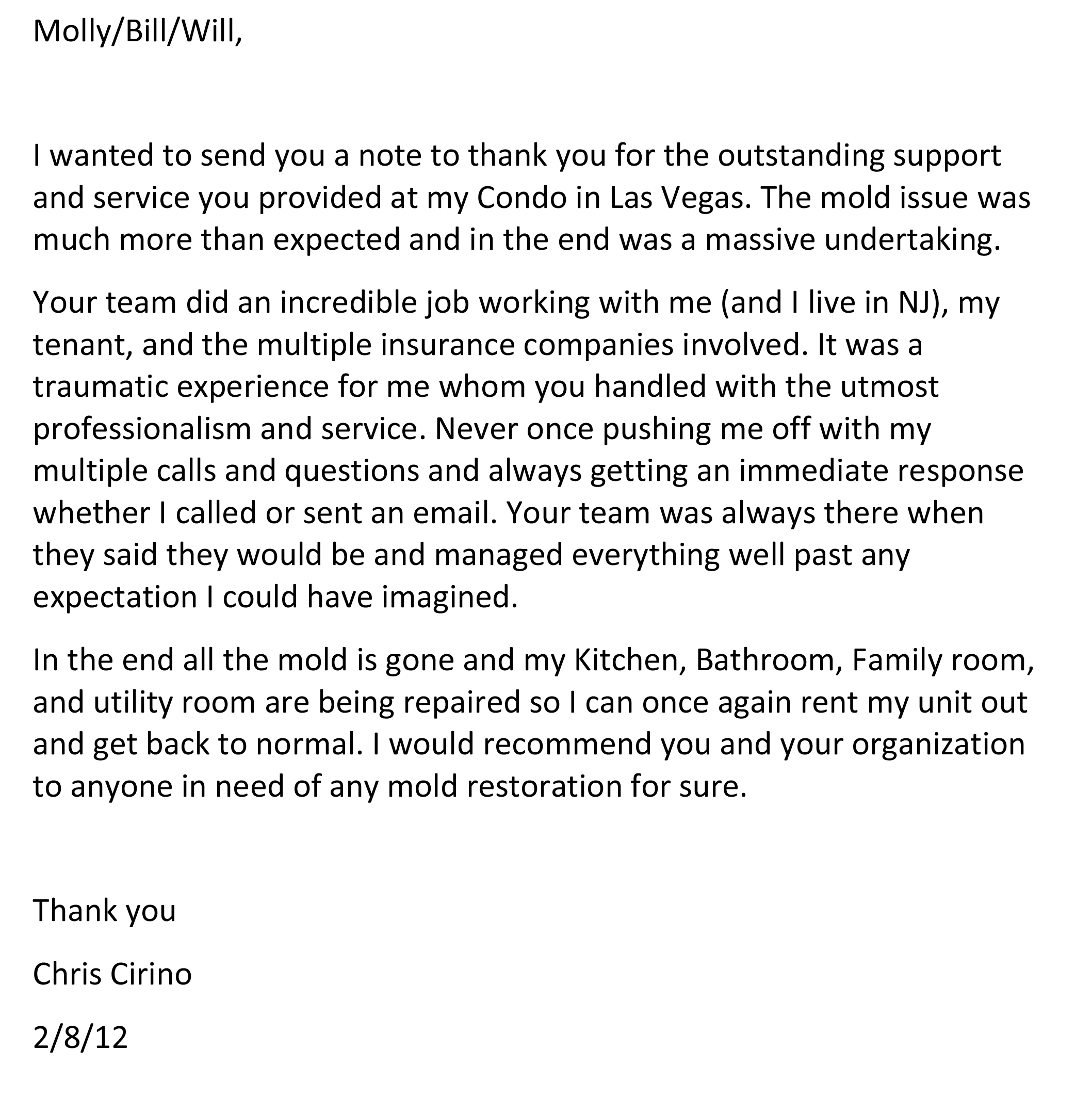 Show Text
Molly/Bill/Will,
I wanted to send you a note to thank you for the outstanding support and service you provided at my Condo in Las Vegas. The mold issue was much more than expected and in the end was a massive undertaking.
Your team did an incredible job working with me (and I live in NJ), my tenant, and the multiple insurance companies involved. It was a traumatic experience for me whom you handled with the utmost professionalism and service. Never once pushing me off with my multiple calls and questions and always getting an immediate response whether I called or sent an email. Your team was always there when they said they would be and managed everything well past any expectation I could have imagined.
In the end all the mold is gone and my Kitchen, Bathroom, Family room, and utility room are being repaired so I can once again rent my unit out and get back to normal. I would recommend you and your organization to anyone in need of any mold restoration for sure.
Thank you
Chris Cirino
2/8/12