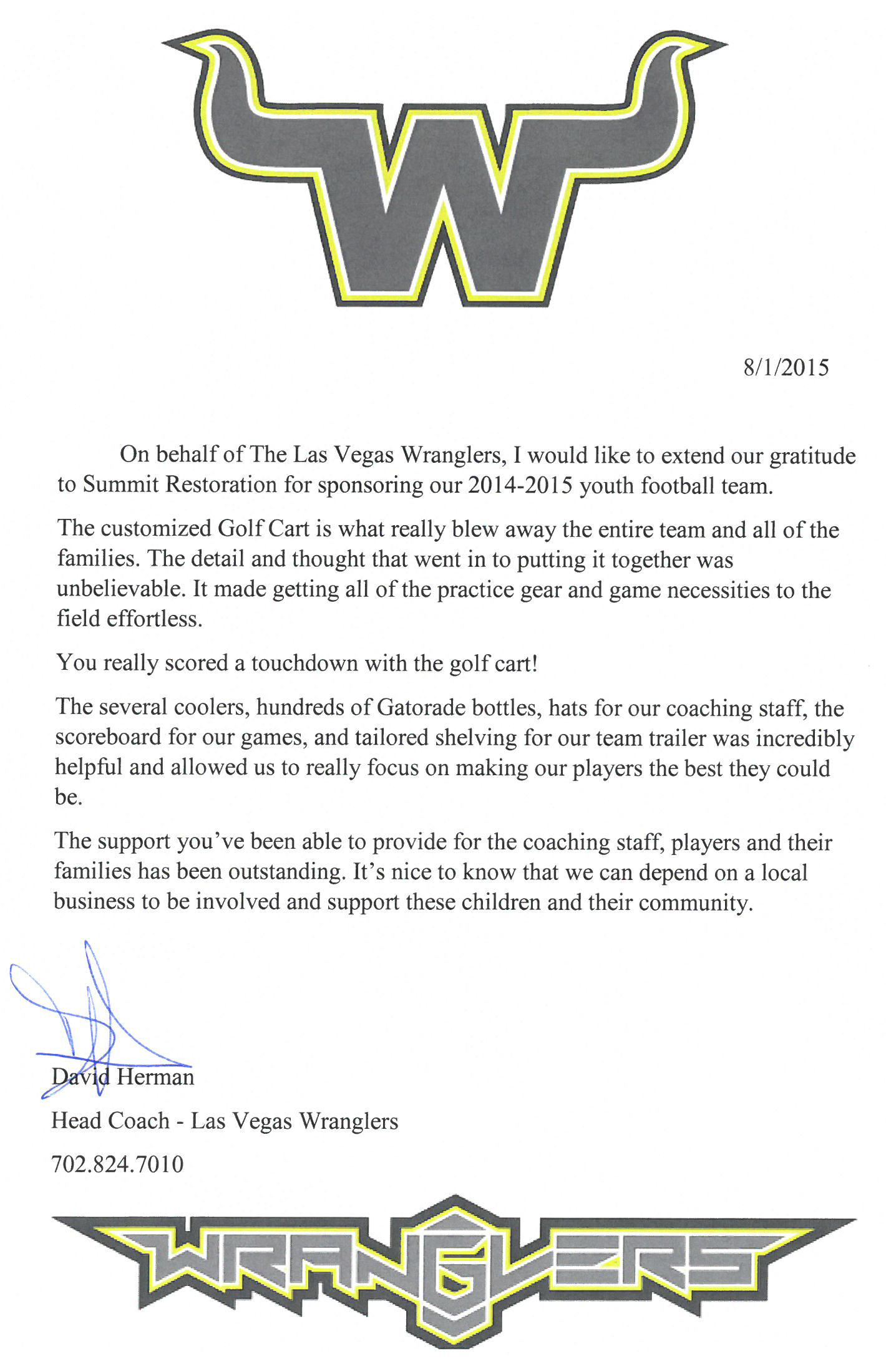 Show Text
On behalf of The Las Vegas Wranglers, I would like to extend our gratitude to Summit Restoration for sponsoring our 2014-2015 youth football team.
The customized Golf Cart is what really blew away the entire team and all of the families. The detail and thought that went in to putting it together was unbelievable. It made getting all of the practice gear and game necessities to the field effortless.
You really scored a touchdown with the golf cart!
The several coolers, hundreds of Gatorade bottles, hats for our coaching staff, the scoreboard for our games, and the tailored shelving for our team trailer was incredibly helpful and allowed us to really focus on making our players the best they could be.
The support you've been able to provide for the coaching staff, players and their families has been outstanding. It's nice to know that we can depend on a local business to be involved and support these children and their community.
David Herman
Head Coach – Las Vegas Wranglers