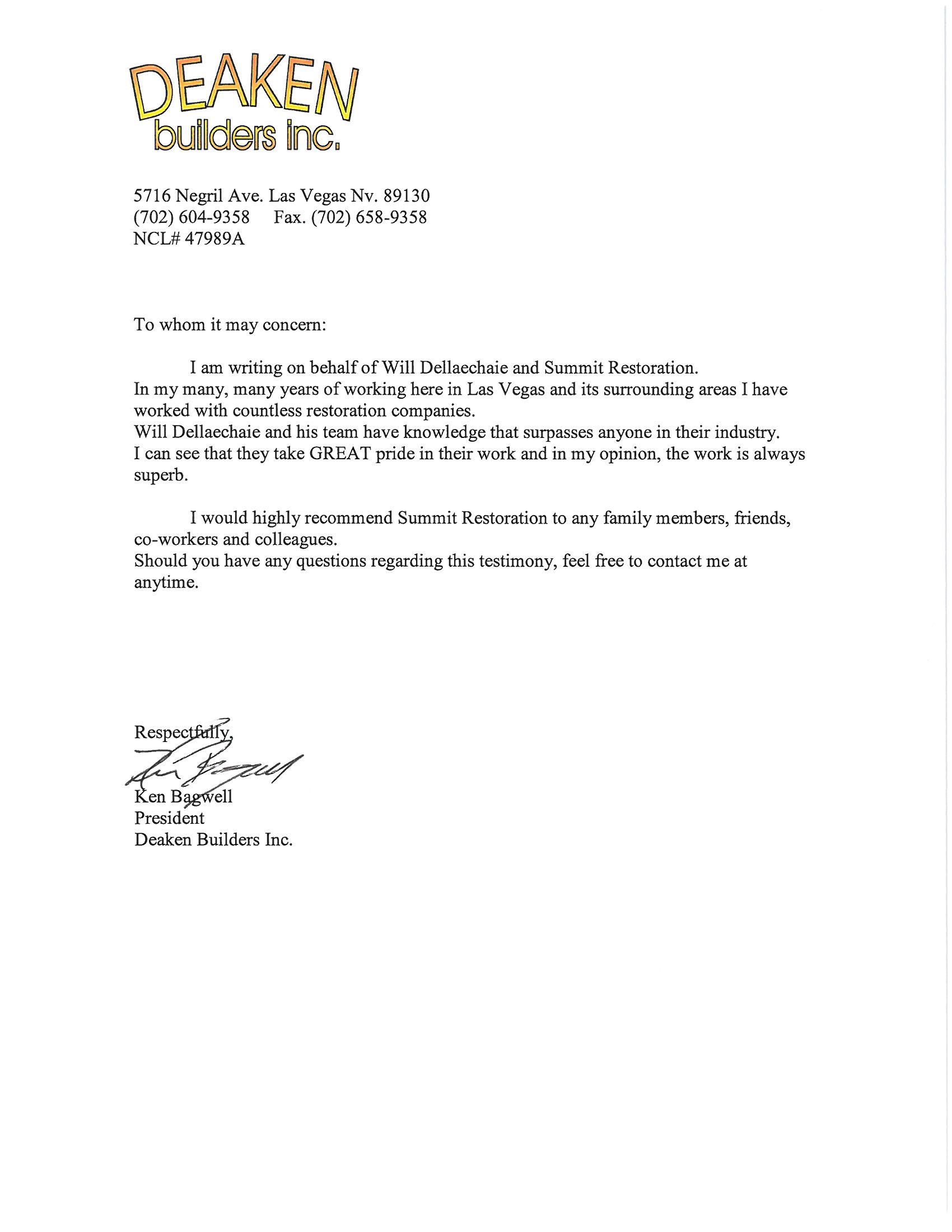 Show Text
To whom it may concern:
I am writing on behalf of Will Dellaechaie and Summit Restoration.
In my many, many years of working here in Las Vegas and its surrounding areas I have worked with countless restoration companies.
Will Dellaechaie and his team have knowledge that surpasses anyone in their industry. I can see that they take GREAT pride in their work and in my opinion, the work is always superb. I would highly recommend Summit Restoration to any family members, friends, co—workers and colleagues.
Should you have any questions regarding this testimony, feel free to contact me at anytime.