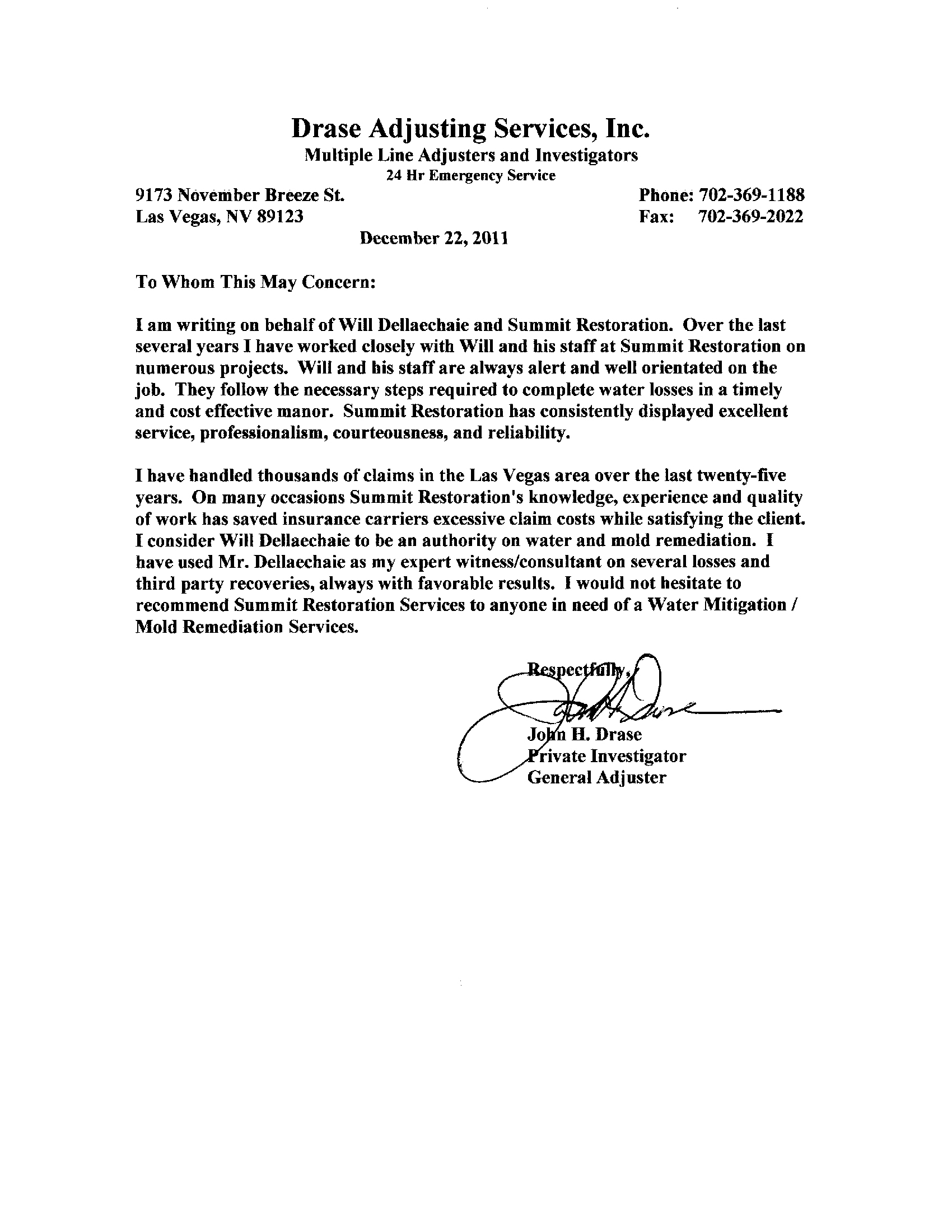 Show Text
To Whom This May Concern:
I am writing on behalf of Will Dellaechaie and Summit Restoration. Over the last several years I have worked closely with Will and his staff at Summit Restoration on numerous projects. Will and his staff are always alert and well orientated on the job. They follow the necessary steps required to complete water losses in a timely and cost effective manor. Summit Restoration has consistently displayed excellent service, professionalism, courteousness, and reliability.
I have handled thousands of claims in the Las Vegas area over the last twenty-five years. On many occasions Summit Restoration's knowledge, experience and quality of work has saved insurance carriers excessive claim costs while satisfying the client. I consider Will Dellaechaie to be an authority on water and mold remediation. I have used Mr. Dellaechaie as my expert witness/consultant on several losses and third party recoveries, always with favorable results. I would not hesitate to recommend Summit Restoration Services to anyone in need of a Water Mitigation / Mold Remediation Services.