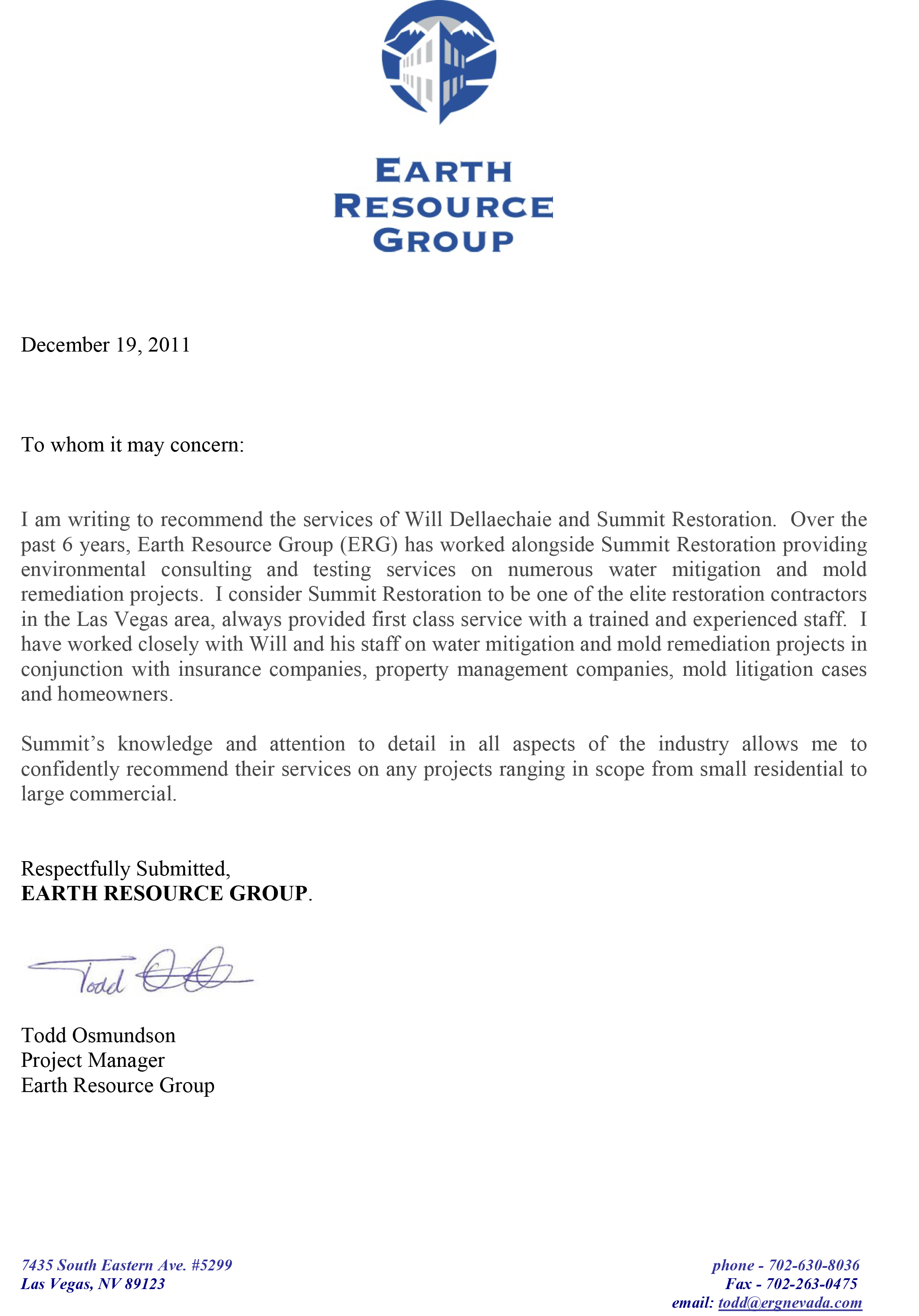 Show Text
December 19, 2011
To whom it may concern:
I am writing to recommend the services of Will Dellaechaie and Summit Restoration. Over the past 6 years, Earth Resource Group (ERG) has worked alongside Summit Restoration providing environmental consulting and testing services on numerous water mitigation and mold remediation projects. I consider Summit Restoration to be one of the elite restoration contractors in the Las Vegas area, always provided first class service with a trained and experienced staff. I have worked closely with Will and his staff on water mitigation and mold remediation projects in conjunction with insurance companies, property management companies, mold litigation cases and homeowners.
Summit's knowledge and attention to detail in all aspects of the industry allows me to confidently recommend their services on any projects ranging in scope from small residential to large commercial.
Respectfully Submitted,
EARTH RESOURCE GROUP.
Todd Osmundson
Project Manager
Earth Resource Group