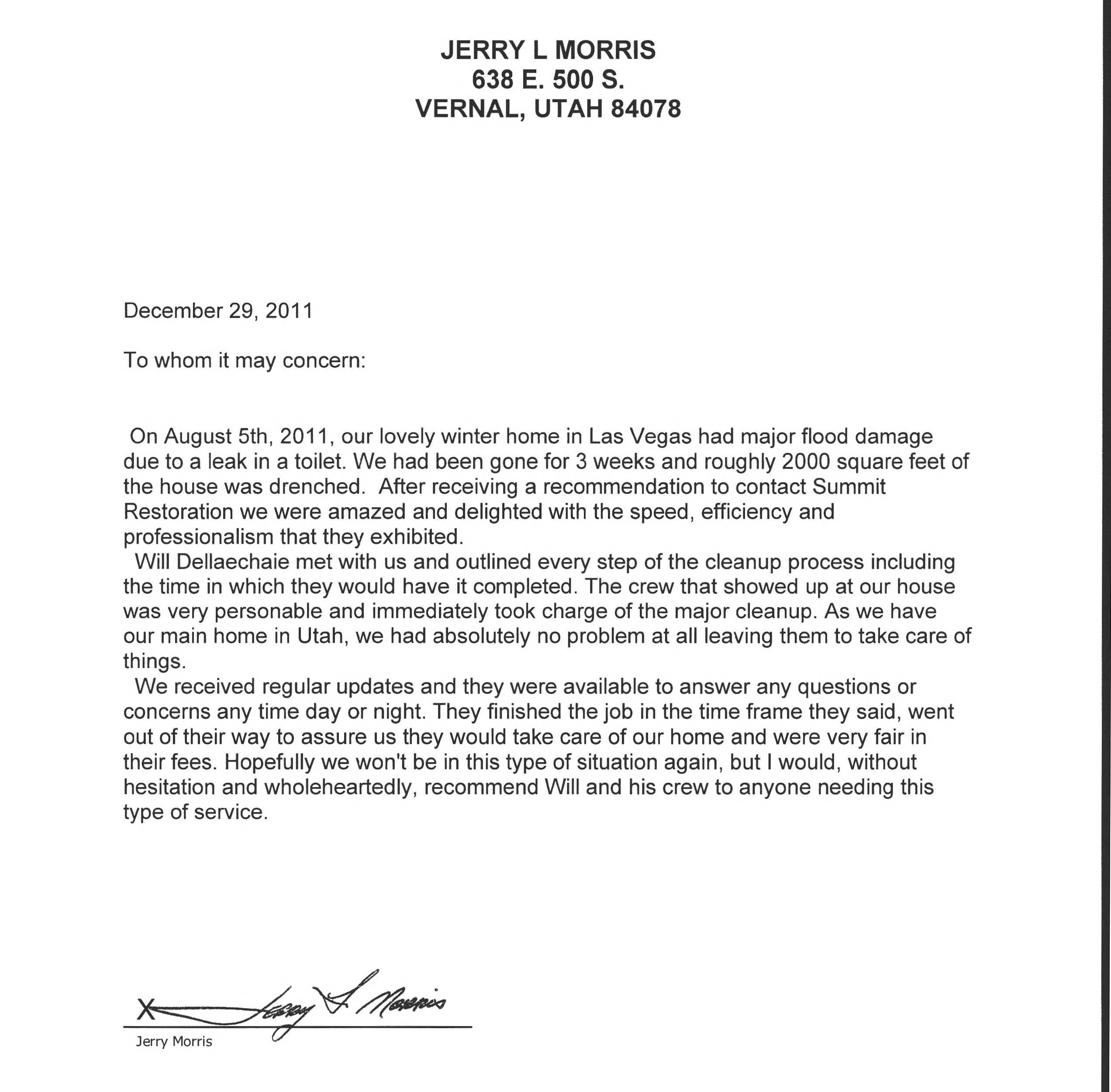 Show Text
JERRY L MORRIS
638 E. 500 S.
VERNAL, UTAH 84078
December 29, 2011
To whom it may concern:
On August 5th, 2011, our lovely winter home in Las Vegas had major flood damage due to a leak in a toilet. We had been gone for 3 weeks and roughly 2000 square feet of the house was drenched. After receiving a recommendation to contact Summit Restoration we were amazed and delighted with the speed, efficiency and professionalism that they exhibited.
Will Dellaechaie met with us and outlined every step of the cleanup process including the time in which they would have it completed. The crew that showed up at our house was very personable and immediately took charge of the major cleanup. As we have our main home in Utah, we had absolutely no problem at all leaving them to take care of things.
We received regular updates and they were available to answer any questions or concerns any time day or night. They finished the job in the time frame they said, went out of their way to assure us they would take care of our home and were very fair in their fees. Hopefully we won't be in this type of situation again, but I would, without hesitation and wholeheartedly, recommend Will and his crew to anyone needing this type of service.