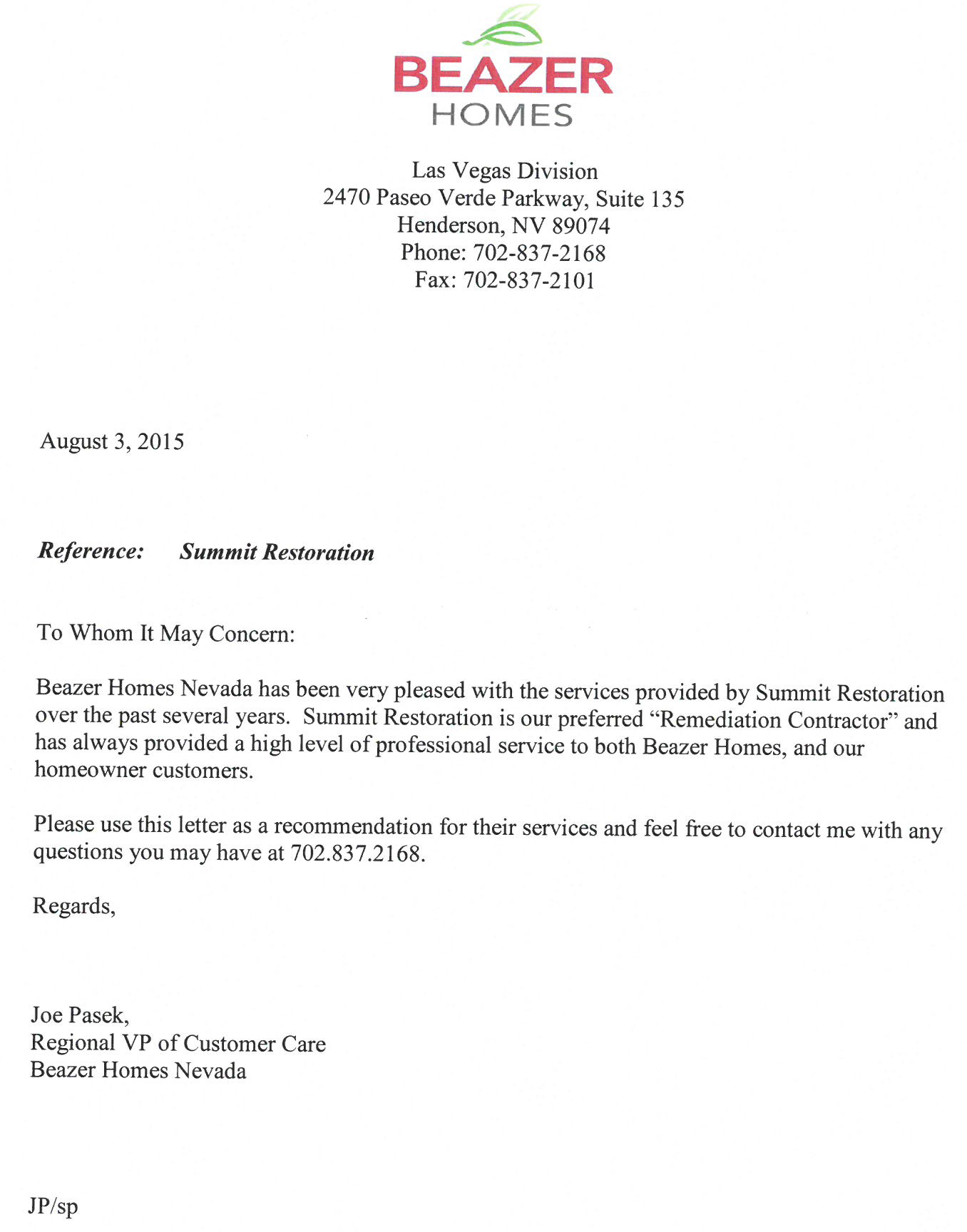 Show Text
Beazer Homes
August 3, 2015
Reference: Summit Restoration
To Whom It May Concern:
Beazer Homes Nevada has been very pleased with the services provided by Summit Restoration over the past several years. Summit Restoration is our preferred "Remediation Contractor" and has always provided a high level of professional service to both Beazer Homes, and our homeowner customers.
Please use this letter as a recommendation for their services and feel free to contact me with any questions you may have at 702.837.2168.
Regards,
Joe Pasek
Regional VP of Customer Care
Beazer Homes Nevada