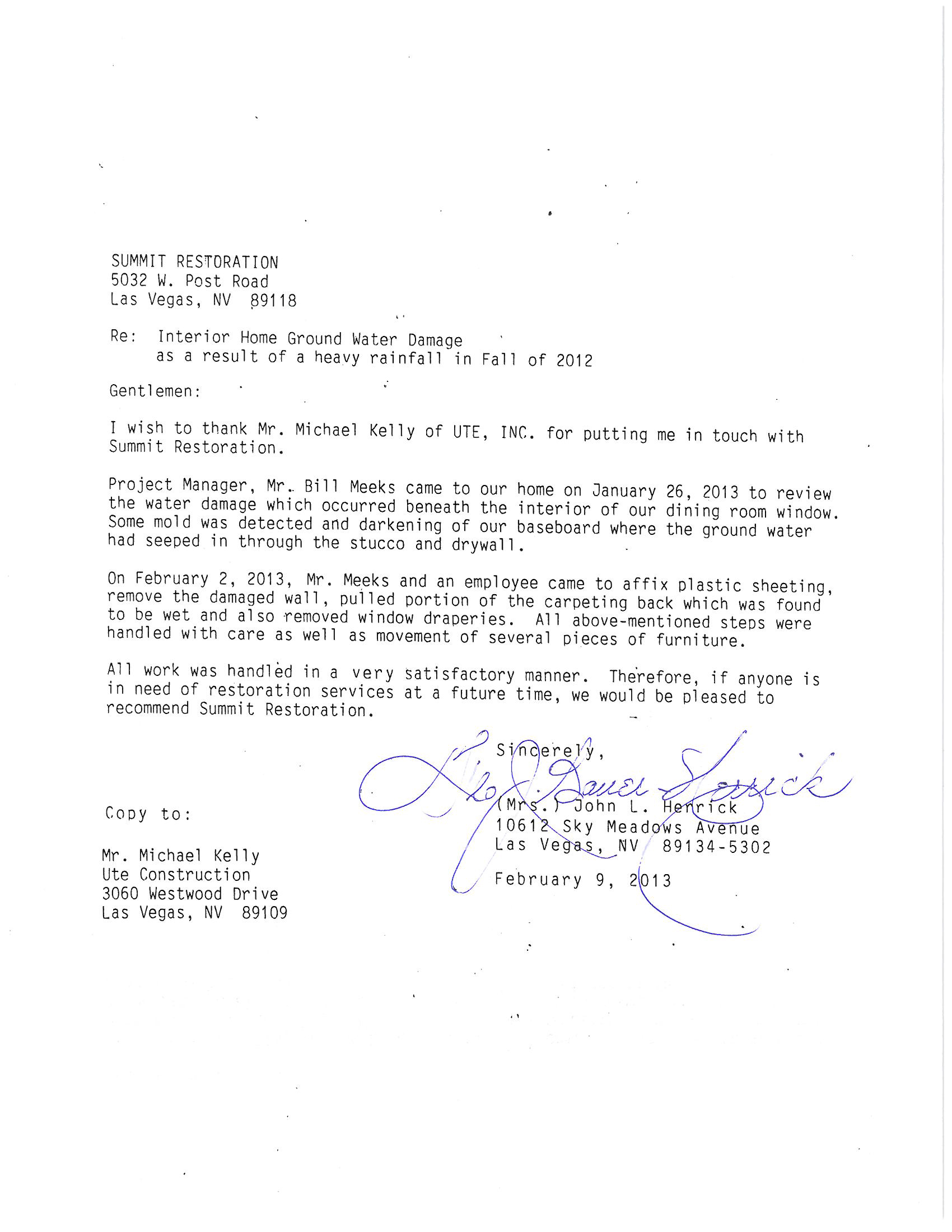 Show Text
Re: Interior Home Ground Water Damage as a result of a heavy rainfall in Fall of 2012
Gentlemen:
I wish to thank Mr. Michael Kelly of UTE, INC. for putting me in touch with Summit Restoration.
Project Manager, Mr. Bill Meeks came to our home on January 26, 2013 to review the water damage which occurred beneath the interior of our dining room window. Some mold was detected and darkening of our baseboard where the ground water had seeped in through the stucco and drywall.
On February 2, 2013, Mr Meeks and an employee came to affix plastic sheeting, remove the damaged wall, pulled portion of the carpeting back which was found to be wet and also removed window draperies. All above-mentioned steps were handled with care as well as movement of several pieces of furniture.
All work was handled in a very satisfactory manner. Therefore, if anyone is in need of restoration services at a future time, we would be pleased to recommend Summit Restoration.