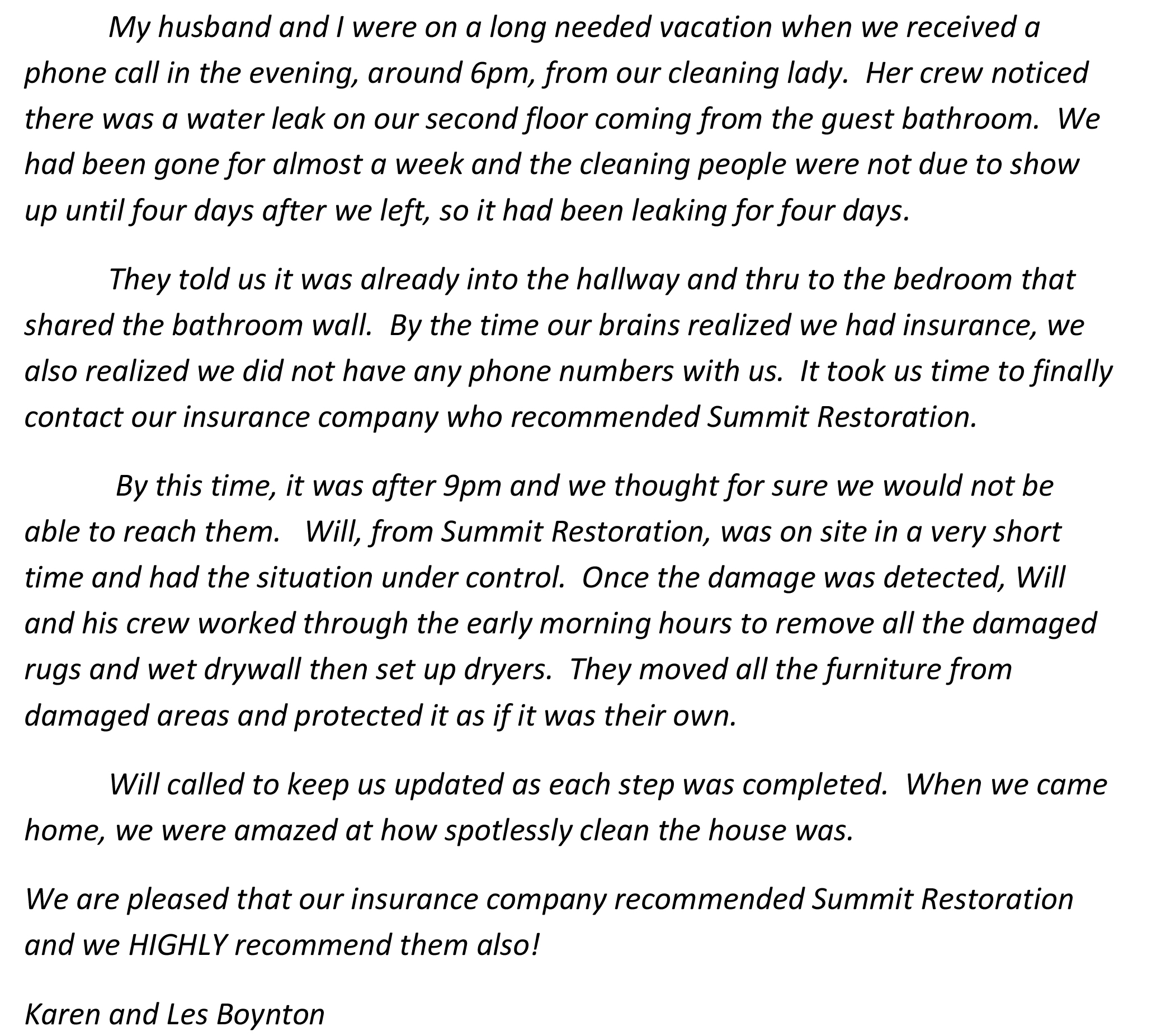 Show Text
My husband and I were on a long needed vacation when we received a phone call in the evening, around 6pm, from our cleaning lady. Her crew noticed there was a water leak on our second floor coming from the guest bathroom. We had been gone for almost a week and the cleaning people were not due to show up until four days after we left, so it had been leaking for four days.
They told us it was already into the hallway and thru to the bedroom that shared the bathroom wall. By the time our brains realized we had insurance, we also realized we did not have any phone numbers with us. It took us time to finally contact our insurance company who recommended Summit Restoration.
By this time, it was after 9pm and we thought for sure we would not be able to reach them. Will, from Summit Restoration, was on site in a very short time and had the situation under control. Once the damage was detected, Will and his crew worked through the early morning hours to remove all the damaged rugs and wet drywall then set up dryers. They moved all the furniture from damaged areas and protected it as if it was their own.
Will called to keep us updated as each step was completed. When we came home, we were amazed at how spotlessly clean the house was.
We are pleased that our insurance company recommended Summit Restoration and we HIGHLY recommend them also!
Karen and Les Boynton