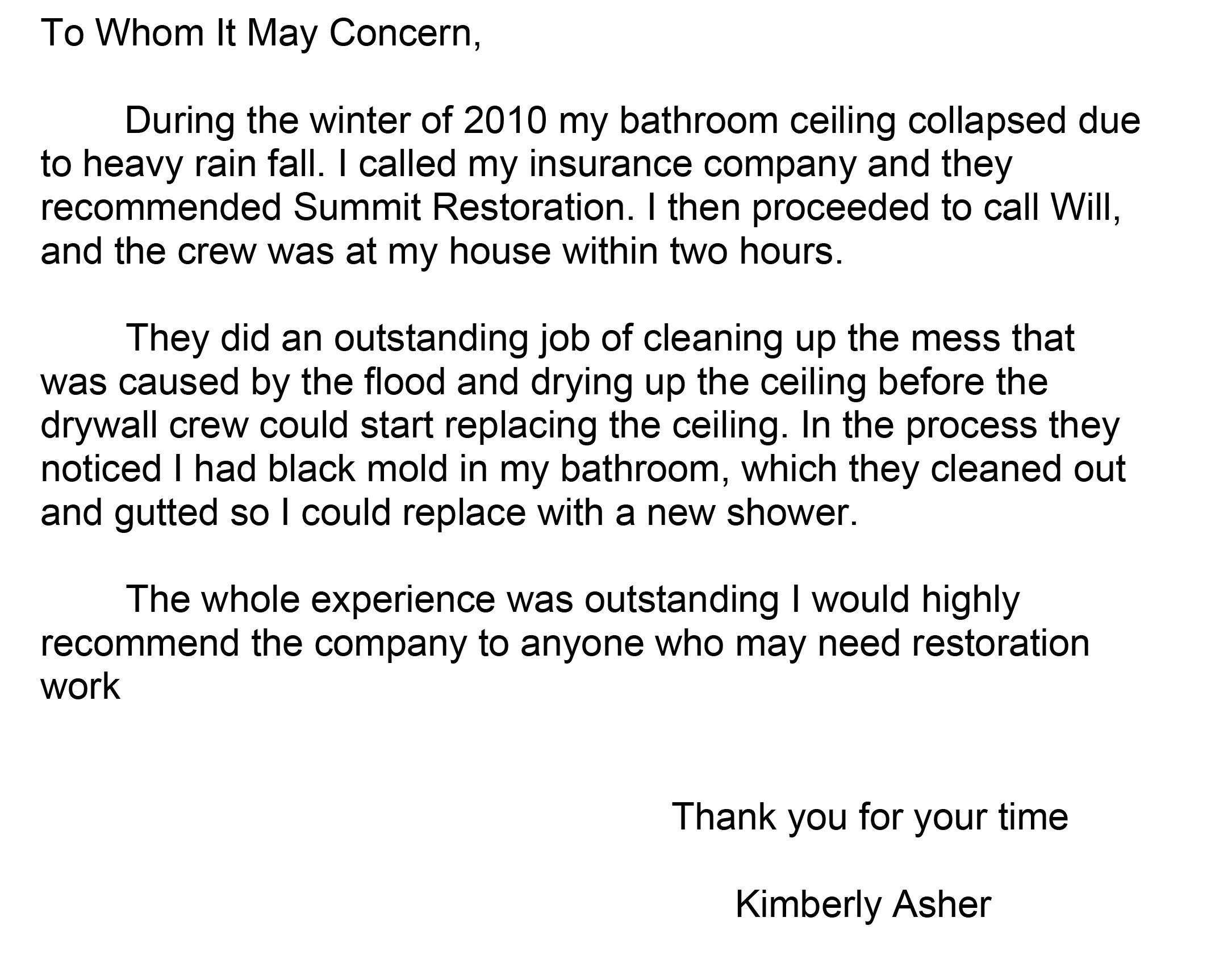 Show Text
To Whom It May Concern,
During the winter of 2010 my bathroom ceiling collapsed due to heavy rain fall. I called my insurance company and they recommended Summit Restoration. I then proceeded to call Will, and the crew was at my house within two hours.
They did an outstanding job of cleaning up the mess that was caused by the flood and drying up the ceiling before the drywall crew could start replacing the ceiling. In the process they noticed I had black mold in my bathroom, which they cleaned out and gutted so I could replace with a new shower.
The whole experience was outstanding I would highly recommend the company to anyone who may need restoration work.
Thank you for your time.
Kimberly Asher