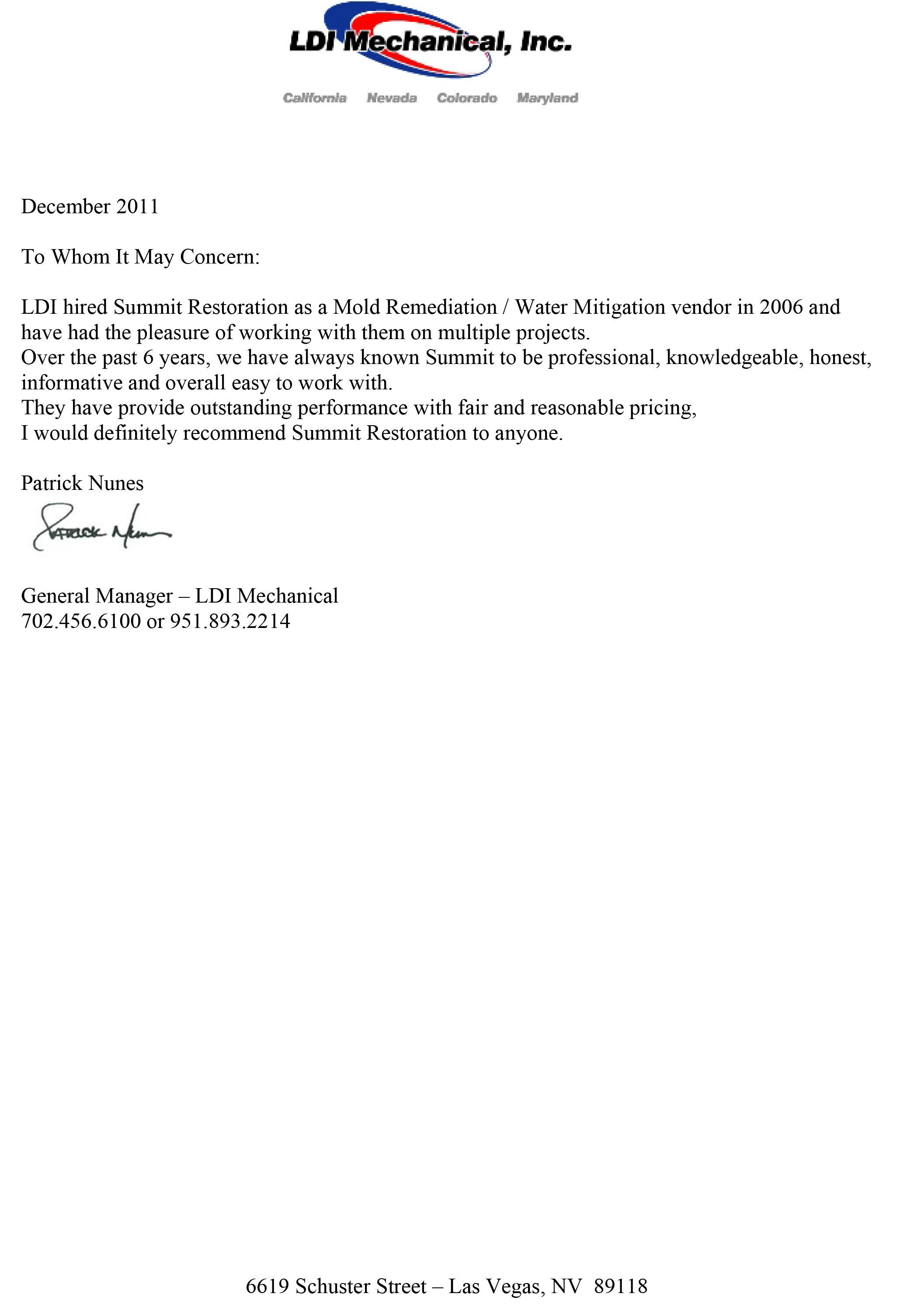 Show Text
December 2011
To Whom It May Concern:
LDI hired Summit Restoration as a Mold Remediation/ Water Mitigation vendor in 2006 and have had the pleasure of working with them on multiple projects.
Over the past 6 years, we have always known Summit to be professional, knowledgeable, honest, informative and overall easy to work with.
They have provide outstanding performance with fair and reasonable pricing, I would definitely recommend Summit Restoration to anyone.
Patrick Nunes