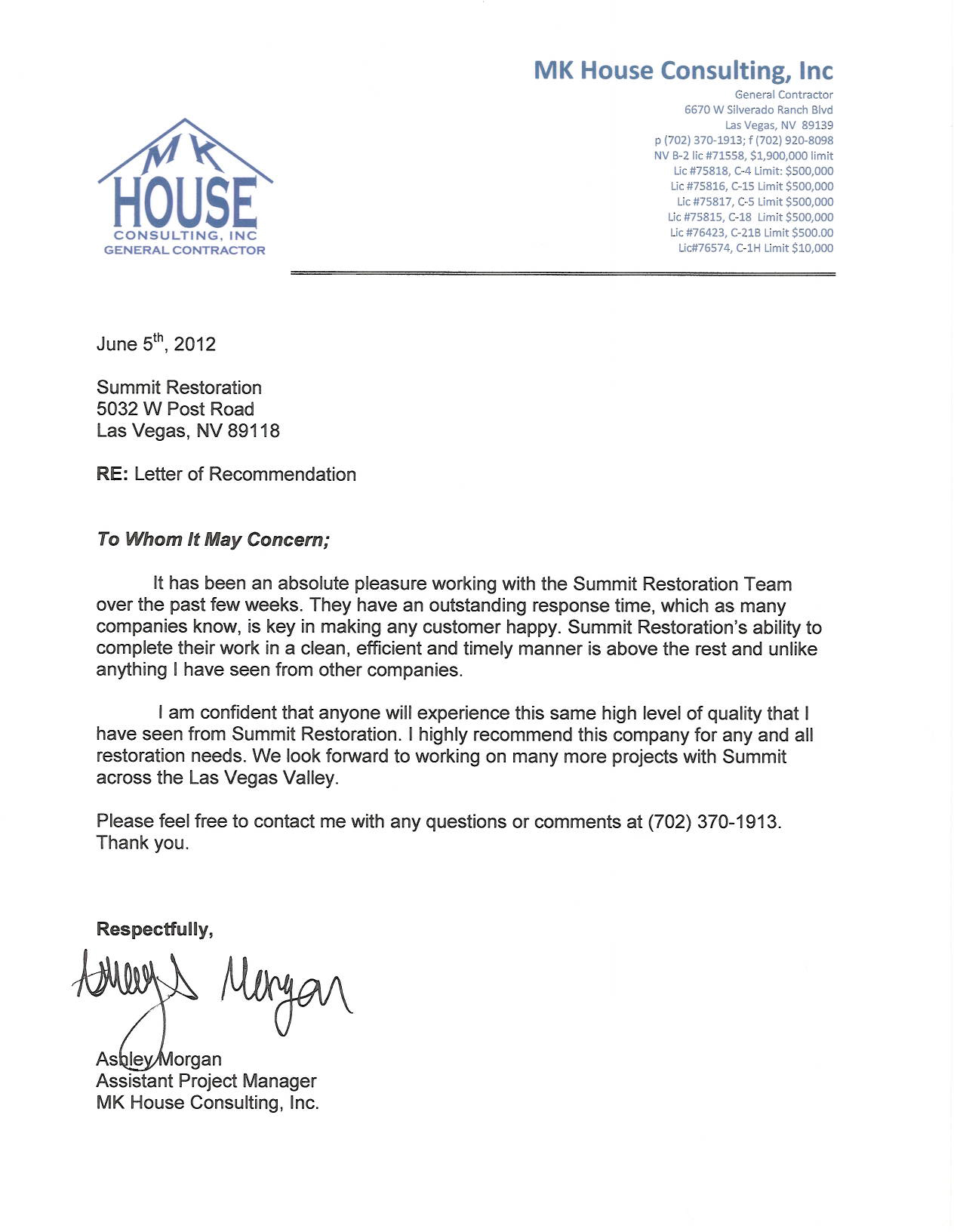 Show Text
June 5th, 2012
Summit Restoration
5032 W Post Road
Las Vegas, NV 89118
RE: Letter of Recommendation
To Whom It May Concern;
It has been an absolute pleasure working with the Summit Restoration Team over the past few weeks. They have an outstanding response time, which as many companies know, is key in making any customer happy. Summit Restoration's ability to complete their work in a clean, efficient and timely manner is above the rest and unlike anything I have seen from other companies.
I am confident that anyone will experience this same high level of quality that I have seen from Summit Restoration. I highly recommend this company for any and all restoration needs. We look forward to working on many more projects with Summit across the Las Vegas Valley.
Please feel free to contact me with any questions or comments at (702) 370-1913.
Thank you.