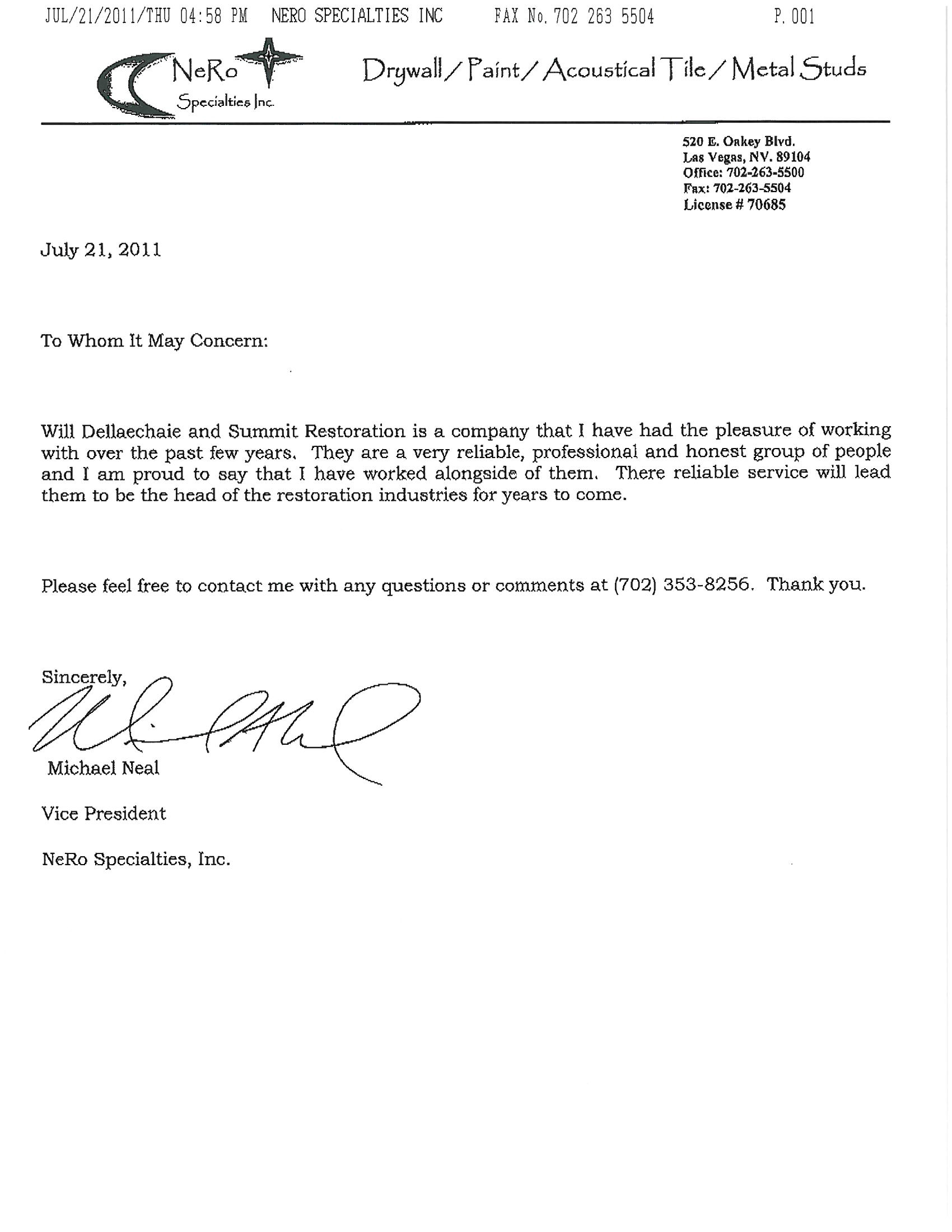 Show Text
To Whom It May Concern:
Will Dellaechaie and Summit Restoration is a company that I have had the pleasure of working with over the past few years. They are a very reliable, professional and honest group of people and I am proud to say that I have worked alongside of them. There reliable service will lead them to be the head of the restoration industries for years to come.
Please feel free to contact me with any questions or comments at (702) 353-8256. Thank you.