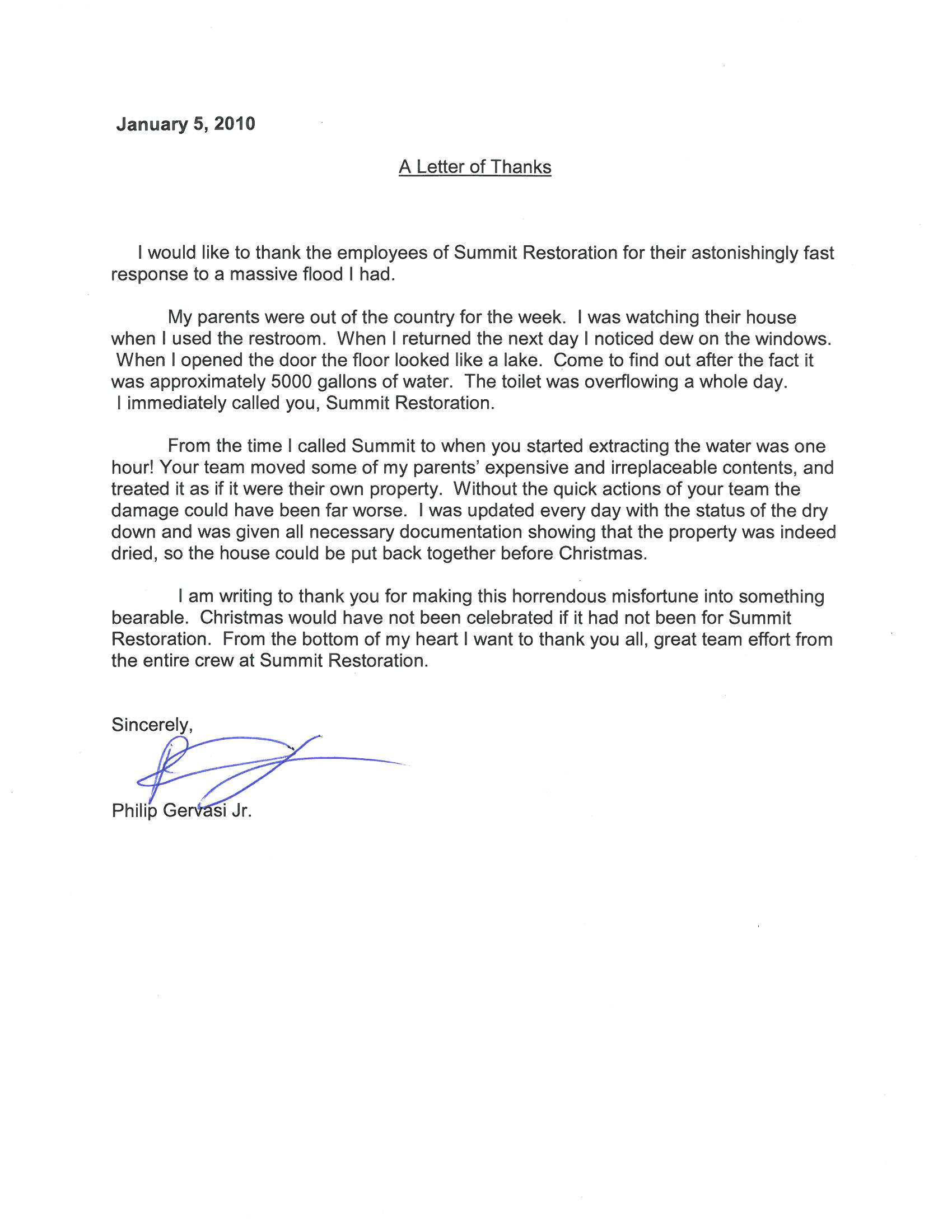 Show Text
January 5, 2010
A Letter of Thanks
I would like to thank the employees of Summit Restoration for their astonishingly fast response to a massive flood I had.
My parents were out of the country for the week. I was watching their house when I used the restroom. When I returned the next day I noticed dew on the windows. When I opened the door the floor looked like a lake. Come to find out after the fact it was approximately 5000 gallons of water. The toilet was overflowing a whole day. I immediately called you, Summit Restoration.
From the time I called Summit to when you started extracting the water was one hour! Your team moved some of my parents' expensive and irreplaceable contents, and treated it as if it were their own property. Without the quick actions of your team the damage could have been far worse. I was updated every day with the status of the dry down and was given all necessary documentation showing that the property was indeed dried, so the house could be put back together before Christmas.
I am writing to thank you for making this horrendous misfortune into something bearable. Christmas would have not been celebrated if it had not been for Summit Restoration. From the bottom of my heart I want to thank you all, great team effort from the entire crew at Summit Restoration.
Sincerely,
Philip Gervasi Jr.