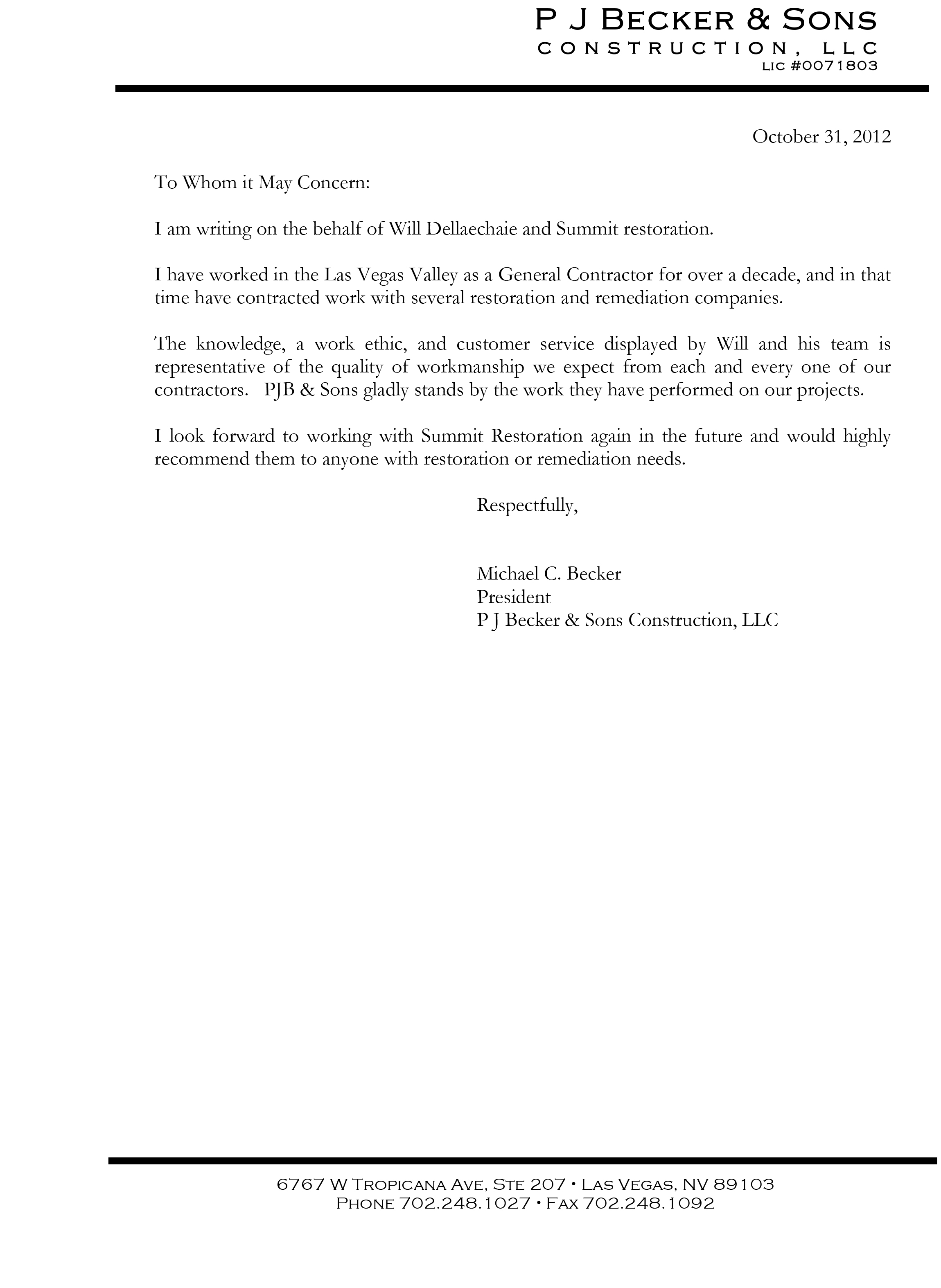 Show Text
To Whom it May Concern:
I am writing on the behalf of Will Dellaechaie and Summit restoration.
I have worked in the Las Vegas Valley as a General Contractor for over a decade, and in that time have contracted work with several restoration and remediation companies.
The knowledge, a work ethic, and customer service displayed by Will and his team is representative of the quality of workmanship we expect from each and every one of our contractors. PJB & Sons gladly stands by the work they have performed on our projects.
I look forward to working with Summit Restoration again in the future and would highly recommend them to anyone with restoration or remediation needs.
Respectfully,
Michael C. Becker
President
PJ Becker & Sons Construction, LLC