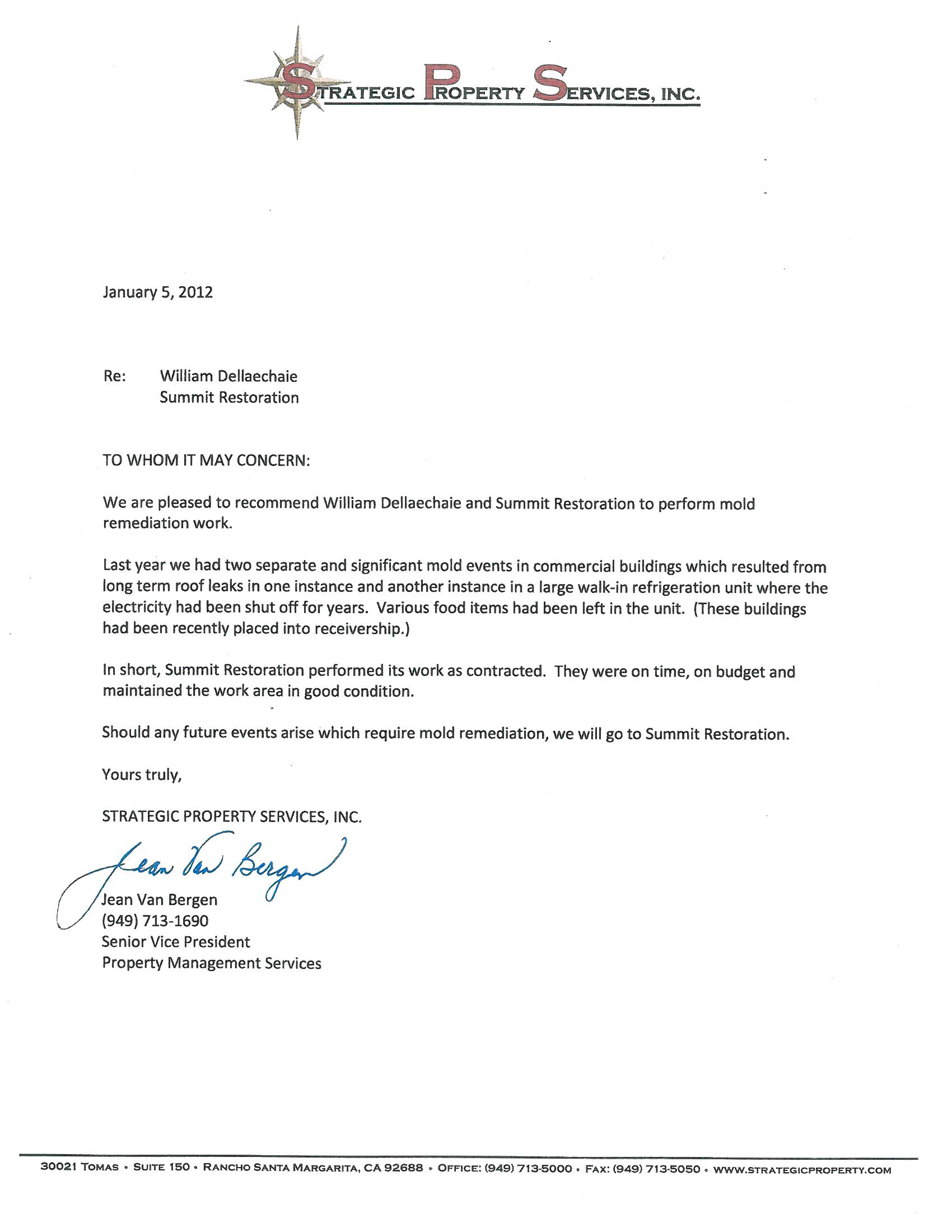 Show Text
January 5, 2012
Re: William Dellaechaie
Summit Restoration
TO WHOM IT MAY CONCERN:
We are pleased to recommend William Dellaechaie and Summit Restoration to perform mold remediation work.
Last year we had two separate and significant mold events in commercial buildings which resulted from long term roof leaks in one instance and another instance in a large walk-in refrigeration unit where the electricity had been shut off for years. Various food items had been left in the unit. (These buildings had been recently placed into receivership.)
In short, Summit Restoration performed its work as contracted. They were on time, on budget and maintained the work area in good condition.
Should any future events arise Which require mold remediation, we will go to Summit Restoration.
Yours truly,
STRATEGIC PROPERTY SERVICES, INC.
Jean Van Bergen
(949) 713-1690
Senior Vice President
Property Management Services
30021 TOMAS
SUITE 150
RANCHO SANTA MARGARITA, CA 92688
OFFICE: (949) 713-5000
FAX: (949) 713-5050
WWW.STRATEGICPROFERTY.COM