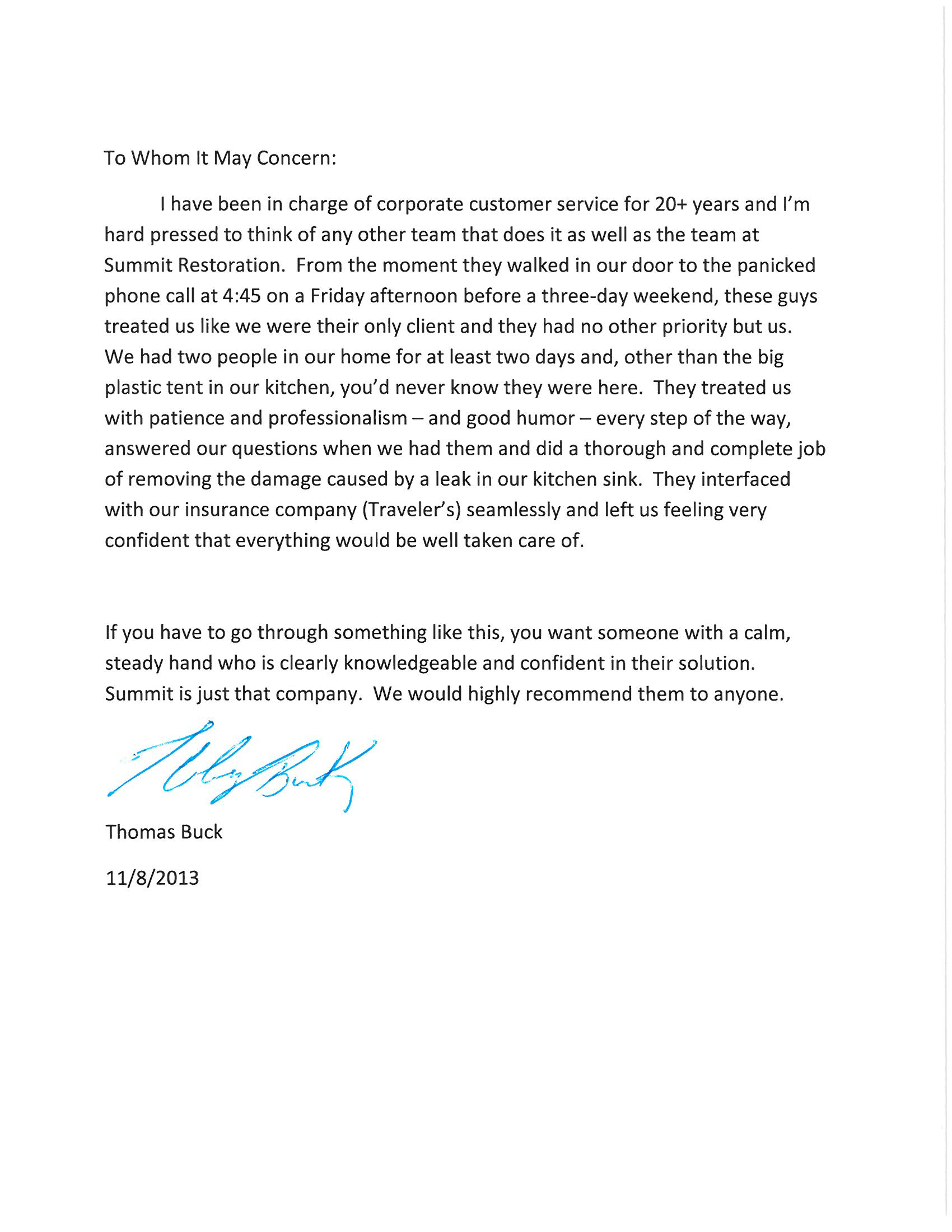 Show Text
To Whom It May Concern:
I have been in charge of corporate customer service for 20+ years and I'm hard pressed to think of any other team that does it as well as the team at Summit Restoration. From the moment they walked in our door to the panicked phone call at 4:45 on a Friday afternoon before a three-day weekend, these guys treated us like we were their only client and they had no other priority but us. We had two people in our home for at least two days and, other than the big plastic tent in our kitchen, you'd never know they were here. They treated us with patience and professionalism – and good humor – every step of the way, answered our questions when we had them and did a thorough and complete job of removing the damage caused by a leak in our kitchen sink. They interfaced with our insurance company (Traveler's) seamlessly and left us feeling very confident that everything would be well taken care of.
If you have to go through something like this, you want someone with a calm, steady hand who is clearly knowledgeable and confident in their solution. Summit is just that company. We would highly recommend them to anyone.
Thomas Buck
11/8/2013