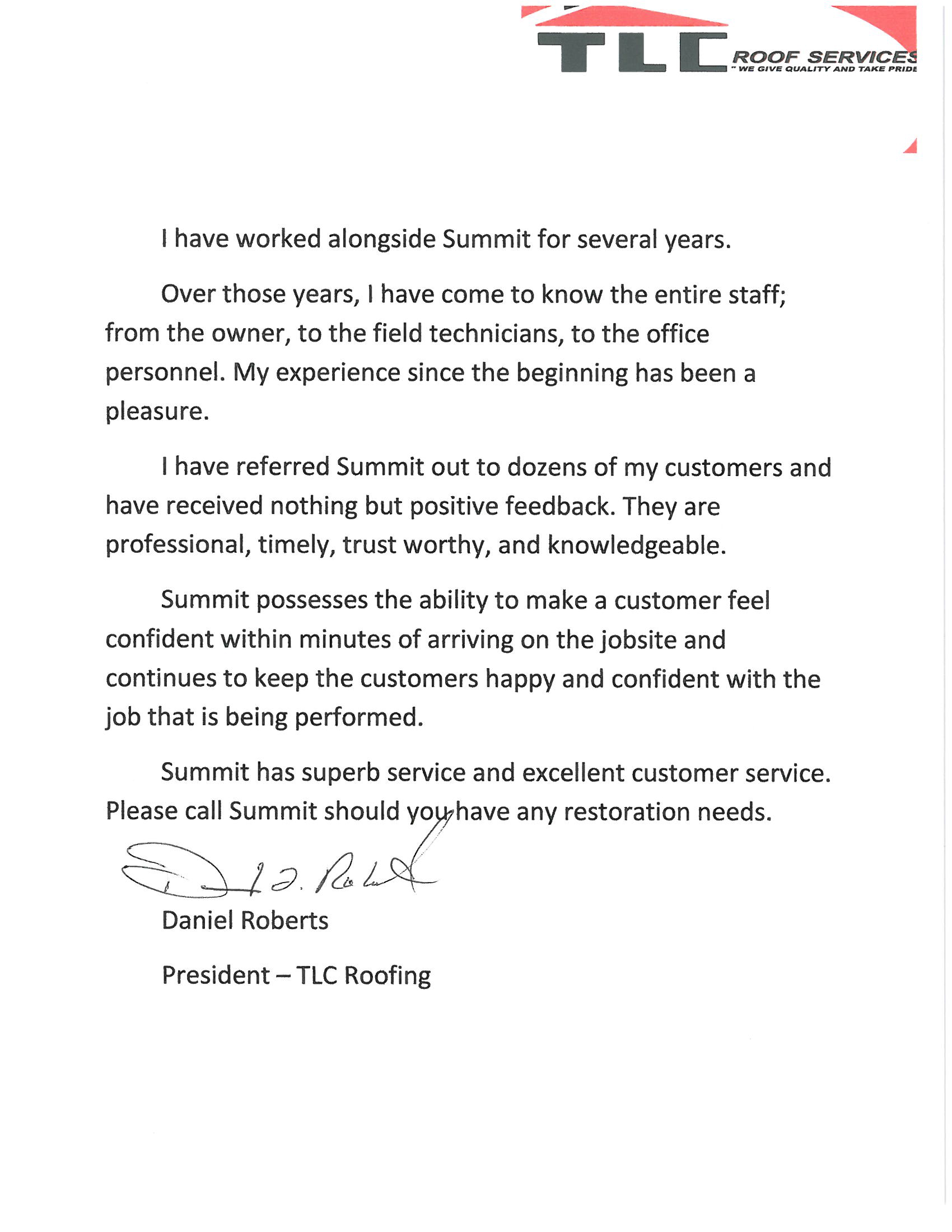 Show Text
I have worked alongside Summit for several years.
Over those years, I have come to know the entire staff; from the owner, to the field technicians, to the office personnel. My experience since the beginning has been a pleasure.
I have referred Summit out to dozens of my customers and have received nothing but positive feedback. They are professional, timely, trust worthy, and knowledgeable.
Summit possesses the ability to make a customer feel confident within minutes of arriving on the jobsite and continues to keep the customers happy and confident with the job that is being performed.
Summit has superb service and excellent customer service.
Please call Summit should you have any restoration needs.